Our Programs.
Dreamhouse Ensemble (For ages 12 – 21)
The Dreamhouse Ensemble is a group of young theatre-lovers, who attend weekly classes throughout the year. The sessions aim to enrich their performing arts skills, as well as building lasting social connections. There is a focus on having fun through theatre games, the exploration of improvisation, text work and developing skills in devising, writing, voice and movement. This work is applied directly into the annual full-length production, which is performed mid year in a short season, for the general public. Play selection and most casting occurs at the end of the previous year, which is a great time to join, although not essential. Rehearsals begin in term 1 and take place during the weekly classes (currently Wednesdays 4-6pm) and on some weekends.
Additional performance opportunities exist for selected ensemble in an annual story telling project, local festivals and special events.
Ensemble members are also encouraged to pursue interests in all areas of theatre production; so alongside acting technique, we provide workshop opportunities with professional artists in design, puppetry, scriptwriting, sound, lighting and more. Our ensemble come from a range of backgrounds, attend a variety of local Peninsula schools, and may or mayn't have prior performing, or drama experience.
"Being apart of Dreamhouse makes me feel safe and like I'm at home because I'm surrounded by people who care and uplift me. It feels like a community because we all work and blend together so well. Every time I'm at Dreamhouse it's always positivity and encouragement which has made me become more confident in general. It means so much to me because it's allowed me to engage with a wide range of people from the Peninsula who are my age and have similar interests to me" – Tui.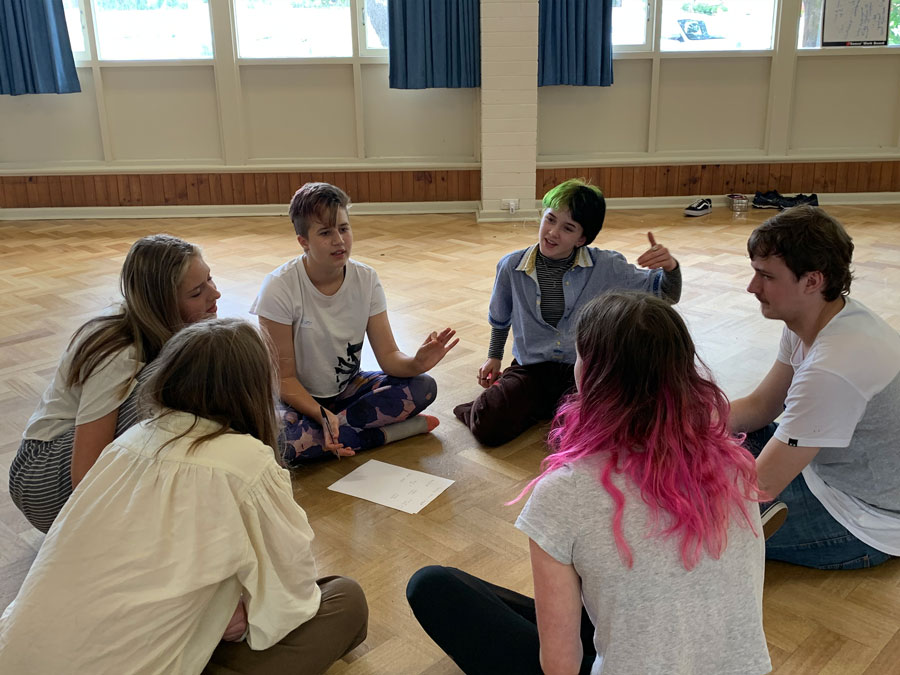 School Holiday Workshops (For young people aged 12- 21)
Throughout the year, Dreamhouse offers school holiday workshops, for both ensemble members, and other young people interested in developing their performing arts skills. The workshops are run by industry professionals, and in the past have covered the areas of improvisation, stage combat, puppetry, devising, acting for screen, physical theatre/clowning and script-writing. Participating in workshops is a great way to get a taste of what Dreamhouse Theatre is like, and is perfect for first-time drama students to learn some basics of acting and stage craft. For more experienced students, it is a great way to further hone their skills.
Little Big Dreamers drama workshops (For ages 5-11)
Weekly drama sessions provide an opportunity for children to express their creative voice through games, creating scenes and telling stories, exploring movement, and spontaneity, building confidence and friendships. Led by professional teaching artists, experienced in working with younger people, this program gently introduces the fundamentals of drama to children, through structured activities and games that spark imaginations and nurture creativity. Two sessions are available: 5-7 and 8-11, after school on a weeknight.
"Dreamhouse has really helped me with my confidence and learning how to take criticism – the ensemble is wonderful and I feel like they are my second family. my love for acting has really come back to life :) " – Eliza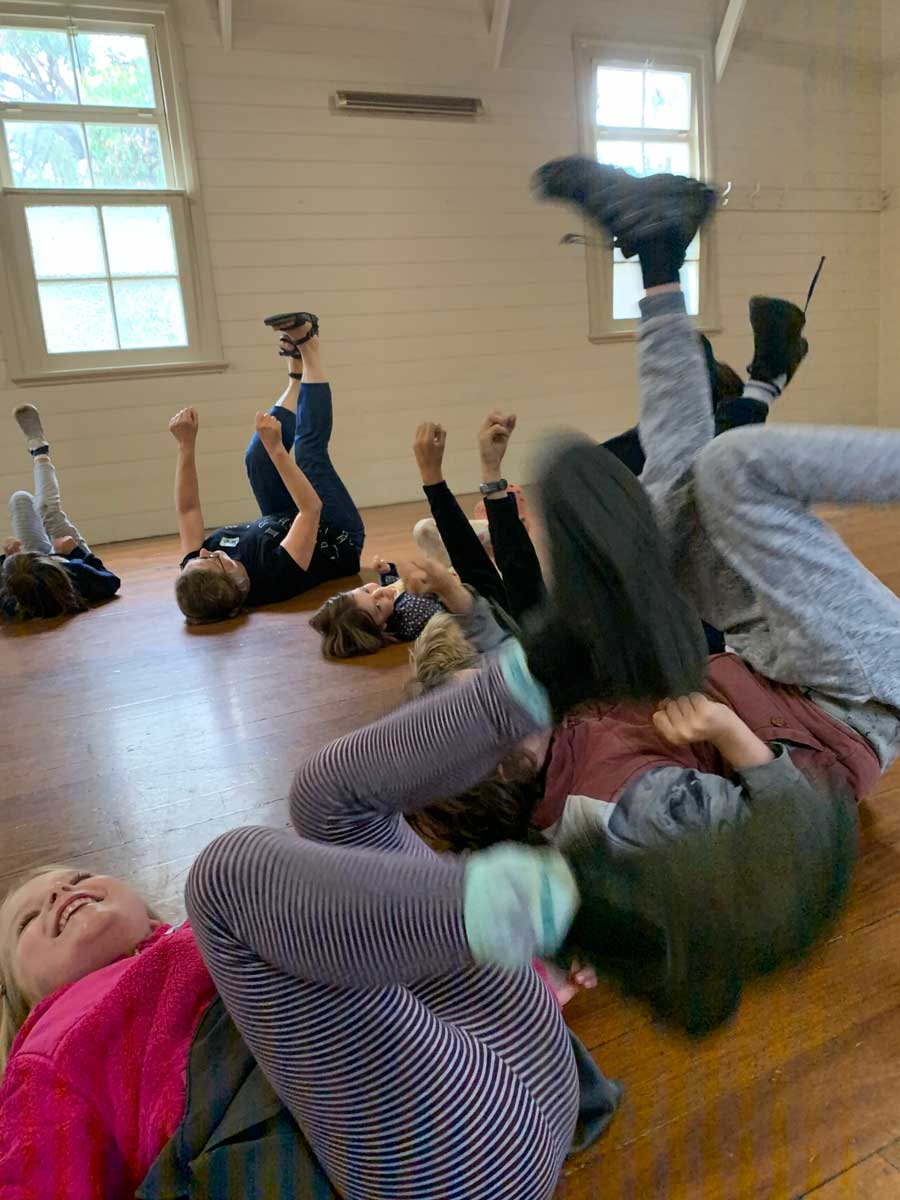 School Holiday Workshops (For children 5-11)
Holiday workshops for younger people are always fun filled, and imaginative. Teaching artists guide participants to find their creative voice and confidence through play, telling stories, creating scenes, exploring props and costumes, building characters, and working collaboratively.